Orange Avenue released the video for "As You Fall" from their album Small Victories.
Ballads are kind of hit and miss with me, but this one has grown on me and it's definitely one of my favorite songs from the album.
A few months ago the band asked fans which of three songs they'd like to see a video for. I voted for "As You Fall" because it's the most commercially viable, but I would love to see a video for "Fortune Teller." I think there's a lot that could be done visually with that song and it would make an awesome video.
Now go support an indie band and check out the video!
This tactical bass was caught at Onondaga Lake in New York.
Where else would you expect bombs to be filed?
I'd say it beats Trinity's protracted death scene in The Matrix Revolutions.
YouTube
Because gun nuts need love, too.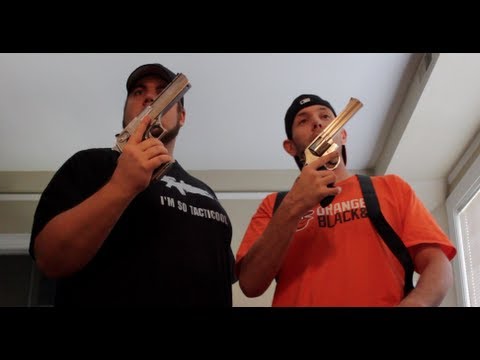 Alternative Addiction has an article about Orange Avenue and they talk with drummer Sean Sedita.