Alternate Title: My Reputation Preceded Me
Alternate Alternate Title: Who's GunsnCoasters?!
Alternate Title That Would Just Be Too Long: I Did Not Expect to Hear a Cover of the Outfield's "Your Love" Played by Guys and Heard by an Audience Who Probably Weren't Even Alive when the Song Was Released
I suppose awkward and humbled would describe how I felt. See, I went to Florida to see a band. The fact that there are roller coasters there was just icing on the cake. The fact that there's a large blister on my left foot is merely incidental.
The band in question is Orange Avenue. Their new CD Small Victories was released on February 21, and to celebrate, they invited bands Stockholm, 7 Months Later and Shut Up And Dance to put on a free show at The Plaza Live in Orlando, Florida, on February 22.
This journey actually began in January 2008 when I was (surprise!) in Florida to ride roller coasters. I saw them when they were playing Universal CityWalk. I caught the beginning of their show, then went to a really bad movie (Meet the Spartans), but decided that listening to the band was the better option and walked out. They were mostly playing covers, but did one or two original songs off their debut CD. They were doing some merchandising (Yogurt would be proud), too, so I bought their CD, a t-shirt and a hoodie. Hey, it got chilly.
After a set, I was going to see if they'd autograph their CD. But being the introvert that I am, I was unable to get their attention. Plus, I didn't want to appear to be the stalker fan from hell.
Cool dissolve back to the present…
I made the trek from my hotel in Tampa, albeit a little later than planned, and arrived at the venue. I parked in the back amongst the large, trailer wielding vehicles and made my way around to the front.
And that's when things got weird.
You know how sports fans will paint themselves in their favorite team's colors? This was much more "interesting." I encountered the OA Superfan, or as I've decided to call him, Agent Orange. He was dressed head to toe in orange, right down to his shoes. He may have had on orange undies, but fortunately that will remain a mystery. He was accompanied by Sean, OA's drummer.
Now, up until this point, the only interaction I'd had with the band was on Facebook and Twitter. I introduced myself and said where I was from, but didn't mention my Twitter name. After a couple seconds, Sean's eyes widened as he put two and two together and realized who I was. Apparently I had become somewhat infamous and mysterious to the band.
"GunsnCoasters?!"
"Yeah."
We chatted for a bit, and he said the rest of the guys were inside at the table, so I headed in.
I went over and spotted Jamie, the bassist. I spotted the other three milling about as well. Still feeling a little odd, I chose not to introduce myself. I caught Chris, the guitarist, standing alone and went over to say hi. It went down pretty much as it did with Sean. A bit later, I was standing alone and saw three guys rapidly approaching me. I don't remember if it was Chris or Sean, but one of them pointed me out to Jamie and Glenn (keyboards/percussion). I still had one to go, so I spotted Derek (vocals) and introduced myself.
I was five for five now.
And, as the night went on, I met the guys from the crew and Lovelamp Records as well.
There's really not much point in telling that, except to say that I was caught totally off guard. Here I had come down to see these guys play live again, and they were just as excited to meet me, a fan from halfway across the country. It was awkward and humbling, and definitely not something I was expecting.
They hit the stage about 10 p.m. and put on a fantastic set playing songs from the new album. Most of the songs were new to me since I hadn't yet listened to it, though I knew some of them. The first single they released is "Wondergirl," and "Just Refrain," "Nightwalk" and "No Goodbyes" were previously released on the Reset EP.
The band sounds great live. They don't try to duplicate the sound of their albums like some bands do. There are things you can do in a studio setting that you can't do live, unless you throw a lot of stuff on a backing track. They're not afraid have studio versions and live versions of their songs. It's something that fans are aware of and they won't throw a fit if a song doesn't sound just like it did on the CD.
After the show I hung around and talked with various people as they loaded their equipment back into the trailer. Someone suggested we go to a nearby Steak 'n Shake for a late-night meal, and since there we no objections, we headed over. I had a Royale and a Cookies and Cream shake. It was very tasty.
I asked a few questions of the guys and we talked shop for a while. Glenn decided to call me Guns, which was a little odd. I said, no, my name is Steve, but that was less than successful, so I rolled with it.
As with all good things, the night had come to an end. And it was getting late. It was really great to hang out with everyone, but they had to get home, and I had a long drive back to Tampa. On the bright side, I had a new CD to listen to.
I'm not a music critic by any means, so I don't think I could give an adequate song by song review. I can just say that I like their music. It's upbeat, and the band is honest about the fact that their music fits into both the pop and rock genres. I'm sure some people would be offended at the notion that a band would willingly write pop music. You shouldn't conform; write songs about how much the world sucks and why you hate everyone. The point is to be honest in the music you create, and these guys are.
All five are talented and dedicated to the instruments they play as well. Jamie isn't afraid to work the fretboard on his bass. Sean isn't content with simple beats. He likes to learn new things and you'll find links to instructional videos in his Twitter feed. Chris can lay down some heavy rhythm guitar, play a catchy melody or let loose with an awesome solo. He's also not afraid to get his hands dirty in the guts of an amp. Glenn likes keyboards, especially the classics like those by Moog. He's comfortable playing in the background or dominating a song. Derek has a great vocal range and can hit and hold high notes. Something I find interesting in his singing is that he makes his breathing part of the song rather than hiding it by turning away from the mic.
One thing stands out with these guys, and that is they are very fan oriented. It's something I would have said before meeting them, but their enthusiasm upon meeting me leaves no doubt in my mind. As they often say on Twitter, "There's no us without you." A band's lifeblood is its fans, and they invest time in their fans, whether it's online or in person at a show.
I look forward to seeing them play live again, whether locally or in Florida. After all, there are roller coasters in Florida, so I'm always up for a trip. It would be awesome if I got the chance to jam with them, too. I know my way around a bass. Well, enough to make it look like I know what I'm doing.
For a taste of their music, here's the video for "Just Refrain."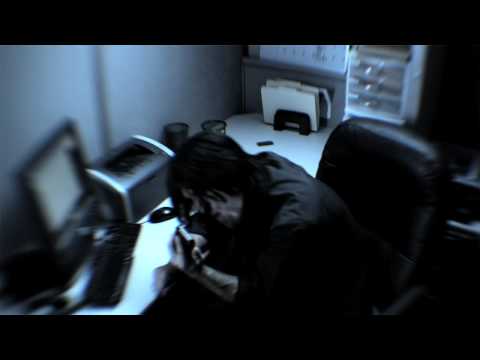 Oh yeah, roller coasters!
I was in Florida for three days, so I spent all three days at Busch Gardens Tampa Bay. There's more than enough to do, and given the short time I was there, it wasn't worth it to visit any other parks.
My first coaster of 2012 was Cheetah Hunt, the Intamin LSM launched coaster that opened in 2011. The more I rode it, the more it grew on me. it's a fun ride in the front, back, or anywhere else.
I rode all of the coasters except one (I rode Sand Serpent as Cheetah Chase in 2008) during my stay.
Montu is my favorite inverted coaster, and while chatting with one of the ride ops, who was jealous that I had ridden the New Texas Giant, I learned it recently received the gift of a new train. It was running great, and pulls some wicked Gs in the back.
Kumba also received some TLC. It had been repainted recently and new wheels were installed on the trains. It was running smooth and was a great ride.
SheiKra was a blast as always. It's a great ride anywhere, but my favorite seats are in the front or on the outside, preferably the right side. When you're in the front and you look down, there's nothing but air. And when the train is released, there's a whole lot of airtime.
I only got to ride Gwazi Tiger, as Lion was being re-tracked. Lion was also closed when I was there in 2008. The difference is the coasters now feature GCI's Millennium Flyer trains instead of PTC trains.
I rode Scorpion once. It's a fun little single looping coaster.
I did one of the safaris as well, and got up close and personal with some giraffes to feed them some lettuce.
You can't beat great rides and a great band during the winter. Especially when it's 80 degrees.
I got to ride Montu and see Orange Avenue. Where were you?